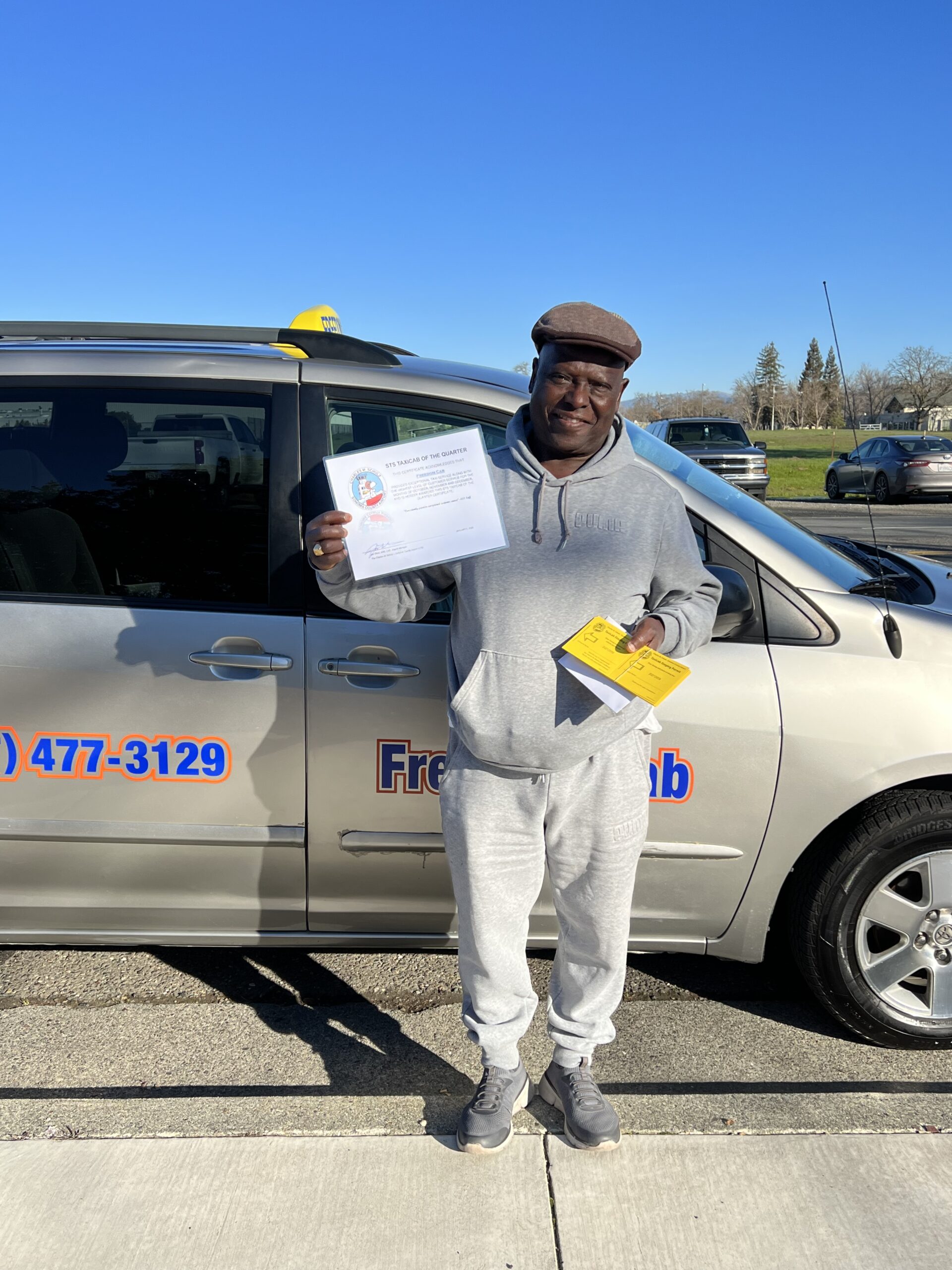 STS Taxicab of the Quarter
Freedom Cab is the Airport Taxicab of the Quarter award winner for Q2 2023. We appreciate their professionalism and commitment to serving passengers of the Sonoma County Airport. If you're looking for a comfortable ride to or from STS, give Freedom Cab a call at (707) 477-3129.
All taxicab and commercial vehicle operators must have an agreement on file in the Airport Manager's Office in order to conduct business at the Airport. Please contact the Airport Manager's Office for the Taxicab Operating Agreement or TNC/TCP Operating Agreement and additional requirements.
If you have questions or comments, call (707) 565-7243 or send us an email.