County of Sonoma Job Opportunities at STS
The Airport is owned and operated by the County of Sonoma. Recruitments for Airport employees, and for all County jobs, are posted in the Job Opportunities pages in the Human Resources section of the County's website: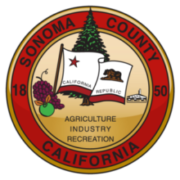 Jobline: (707) 565-2803
Human Resources Department: (707) 565-2331
575 Administration Dr Ste 116B
Santa Rosa, California 95403
Partner Job Opportunities at STS
Aviation-related job opportunities at the Airport may be found at the following companies and agencies that operate out of STS:
Federal Aviation Administration 
Trinity Technology Group (Security)

Sonoma County Connections was created to showcase what makes this county such an inspiring place to grow, both personally and professionally. By introducing you to people who live and work here. By serving up all the information you need to make an informed choice about living and working here. By connecting you to all the exciting and emerging business opportunities in the County.