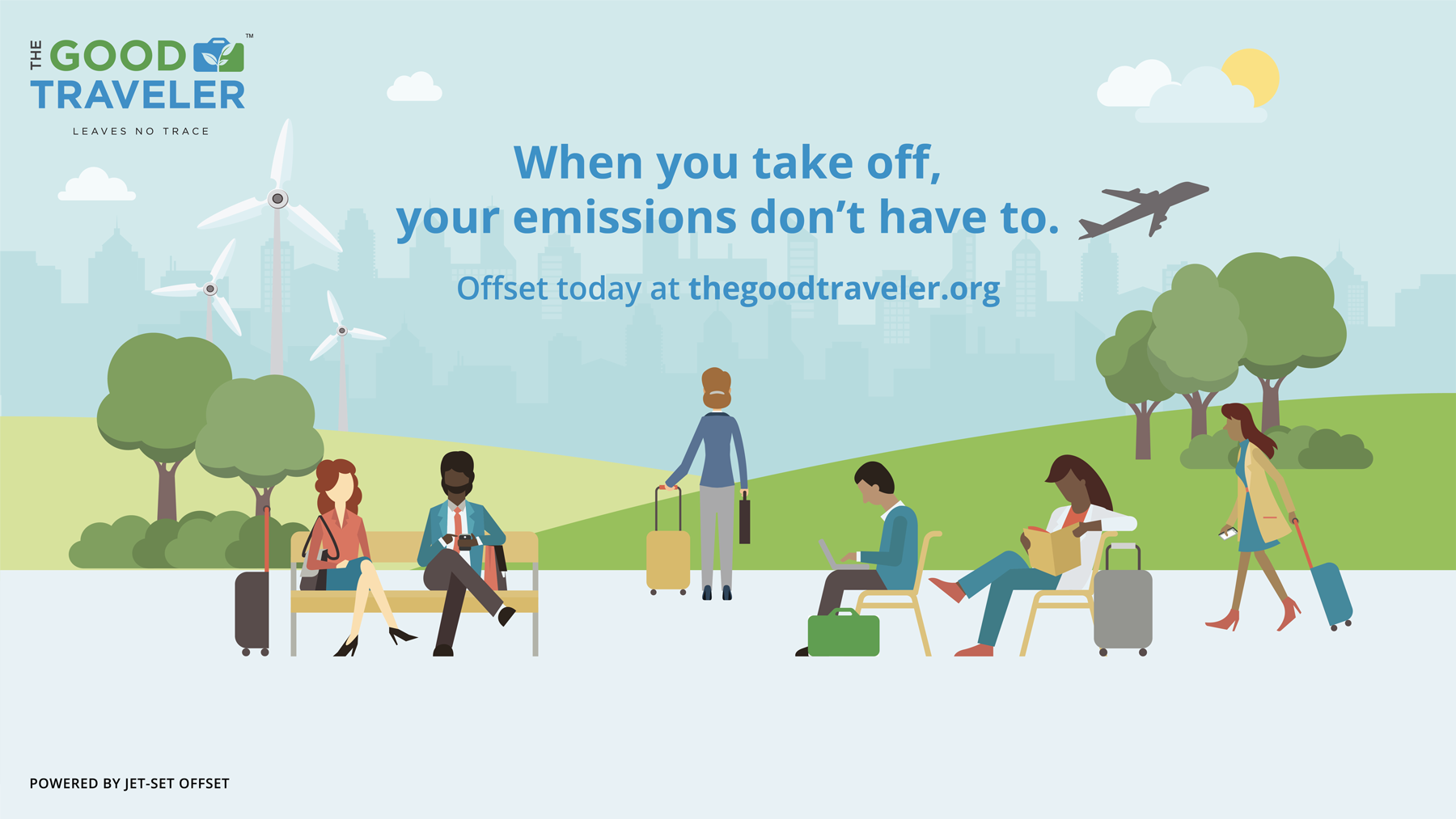 STS is a proud airport member of The Good Traveler™, the world's first aviation-focused carbon offset program. To learn more and participate, visit thegoodtraveler.org.
Reduce the impact of your flight with carbon offsets.
STS guests can buy a carbon offset from The Good Traveler™ to go with their plane ticket and play a direct role in funding regional projects aimed at reducing our national carbon footprint.
Some of these projects involve growing living things to capture carbon, while others use various strategies and technologies to prevent greenhouse gases from escaping in the first place. By doing things like producing clean wind energy instead of coal-fired energy or capturing the methane from landfills, we can help restore the climate balance. All carbon offset purchases provide capital funding for accredited carbon offset programs throughout the country.
To date, the program has offset over 86,000 metric tons of carbon, the equivalent of neutralizing over 554 million passenger flight miles.