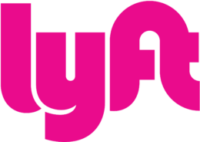 Passengers at Charles M. Schulz – Sonoma County Airport (STS) can now use Lyft as a safe, affordable ride to and from the airport. STS and Lyft have reached an agreement, making Lyft the first rideshare available to make drop-offs and pick-offs from the airport terminal.
"We are pleased with this announcement, and happy with this partnership, said Jon Stout, Airport Manager. "The Community has been yearning for a rideshare option at the airport, and this is a great transportation choice."
"We're thrilled that Lyft is now available for travelers at STS, and would like to thank Jon Stout and his staff for their collaborative efforts to bring safe, reliable and affordable transportation options to the airport." Kirk Safford, Manager, Airports & Venues.
About Lyft
Lyft was founded in June 2012 by Logan Green and John Zimmer to reconnect people and communities through better transportation. Lyft is the fastest growing rideshare company in the U.S and is available in more than 200 cities. Lyft is preferred by drivers and passengers for its safe and friendly experience, and its commitment to affecting positive change for the future of our cities.
About Charles M. Schulz – Sonoma County Airport (STS)
The Charles M. Schulz – Sonoma County Airport (STS) is located in the heart of Wine Country, 55 miles north of the Golden Gate. The Airport offers direct flights on Alaska Airlines to Seattle, Portland, Los Angeles, Orange County, and San Diego, on Allegiant Air to Las Vegas, and to Phoenix Sky Harbor on American Airlines.
Offering a hassle-free experience with shorter lines, the Charles M. Schulz – Sonoma County Airport also features convenient ground transportation, easy and affordable parking, the Alaska Airlines Wine Flies Free program and the on-site Sky Lounge Steakhouse & Sushi Bar.
Media Contact

Jon G. Stout, AAE, CAE, Airport Manager
Charles M. Schulz – Sonoma County Airport (STS)
County of Sonoma – Transportation & Public Works
jon.stout@sonoma-county.org
(707) 565-7243